Celebrating
Over 25

Years In Business!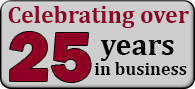 ---
NEED AN ESTIMATE
Thank you for contacting KW Billman Roofing, a representative will contact you shortly.
Snow Removal
Snow & Ice Removal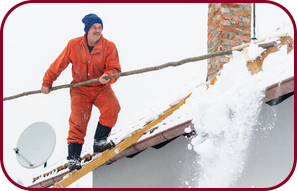 KW Billman Roofing provides exceptional, high-quality, snow removal and de-icing services in order to ensure our customers properties are safe from accidents due to ice build-up and excess snowfall.
Clearing the first three to four feet of snow from your roof immediately after each winter storm can help prevent ice dams from forming.
If you have a flat roof that is easily reached from an interior stairway, shovel the roof is fairly easy. When it comes to a steep slope roof, the process is far more dangerous and should only be done by professionals. When de-icing or removing snow, we put safety first.
By using specialty tools such as shovels and roof rakes, KW Billman Roofing is capable of saving a potential roof leak or even extreme roof damage in some cases.
Removing the first three to four feet of snow closest to the gutters will help alleviate these issues.
We do not recommend trying this yourself. Using a ladder in snowy and icy conditions can be extremely dangerous and is best left to professionals.
Our crew is well-trained and ready to help you with any snow and ice problems you have this winter. You can count on us. A job well done is essential to our success. We follow up and maintain close contact with our customers.
With several years experience providing MN with Snow Removal and Ice Control, KW Billman Roofing is your #1 snow removal option in MN.